Revolutionary Spirit

The British National Army Museum has named George Washington as it's most oustanding military opponent throughout history. He was chosen by 70 guests during a special event at the museum after a public poll had yielded five finalists. He was chosen ahead of Michael Collins, Napoleon Bonaparte, Erwin Rommel, and Mustafa Kemal Ataturk.

From telegraph.co.uk

4/15/2012

Labor Participation

March employment statistics were released by the labor department yesterday. The non-farm payrolls increased by 120,000, but concensus expectations were for over 200,000. The official unemployment rate magically dipped to 8.2% due to a record number of people not actively seeking employment. In the United States some 87,897,000 people are not in the labor force. That means that nearly a quarter of the population is producing goods or services, but instead are a net consumer of goods and services. This is not a recipe for prosperity.

From zerohedge.com

4/7/2012

Hot Mic

President Obama was caught speaking the truth to newly re-elected Russian President Valdimir Putin's place holder Demitri Medvedev. Mr. Obama asked Medvedev to give him time until after the election to further negotiate US nuclear concessions. The implication of this is that Obama will be more willing to forsake US sovereignty and security to Russia when he is no longer concerned about re-election. This is disgusting and diabolical, and a final nail in Barack Obama's re-election campaign.

From usatoday.com

3/31/2012

Checks and Balances

It was just over two years ago when president Obama signed his eponymously recognized healthcare reform bill into law. The formally titled Patient Protection and Affordable Care Act was over two-thousand pages long, and filled with intended and unintended consequences. This coming week it goes to the Supreme Court for intial arguements regarding the constitutionality of the individual mandate. This is the core feature of Obamacare that compels each living being to purchase health insurance. If upheld by the court, this unleashes unprecedented powers to Congress under the guise of interstate commerce. The court currently enjoys a moderately conservative balance, but the outcome of the case is hardly certain.

From online.wsj.com

3/25/2012

Ryan's Redux

House Budget Committee Chairman Paul Ryan released the House GOP budget plan today. It's a rehash of the Ryan plan from last year. It's a serious and viable plan that would reportedly save $5,300,000,000,000.00 more than President Obama's plan.

From washingtonpost.com

3/20/2012

Afghanistan Aflame

The conflict in Afghanistan grows hotter. A rogue US troop went on a rampage killing 16 Afghani civilians last week. This was after the Quran kerfuffle that led to native hysteria which resulted in the murder of US personnel. The situation appears to be deteriorating rapidly. Today Defense Secretary Leon Panetta made a surprise visit. Reportedly the soldiers were abruptly disarmed in advance of the speech delivered by the secretary. The real story is that troops have been disarmed throughout the entire conflict.

From nytimes.com

3/14/2012

Diminutive Delusions

President Obama seemed lost in the wilderness of ineptitude this week. He claimed that his grovelling apology for the inadvertent Quran burning calmed the situation. This while numerous American officers and soldiers had been killed by rioting Afghan's. In an interview with ESPN's Bill Simmons, coincidently called the B.S. Report, he was proud to claim that he didn't cheat at golf. When discussing our policy toward Iranian nuclear program Obama warned that he doesn't bluff. His moral weakness and flaccid rhetoric are sure to inflame the threats we face.

From foxnews.com

3/3/2012

Book Burning

In Afghanistan, reports indicate that a Koran being used to communicate hidden messages between inmates at a US base was burned. This is now being used to rile of the natives. As result, there have been five consecutive days of protest where several Americans have been killed. President Obama has delivered a grovelling apology without haste. No reports yet on an Afghanistan president Karzai issuing an apology for US deaths, or in general other middle-eastern leaders apologizing for burning the American flag. Some argue Obama's quick acceptance of guilt (and his tendency to automatically apologize for America at every opportunity) has inflamed the protesters. It is apparent that it hasn't quelled them.

From cnn.com

2/25/2012

Big Religion

The Obama administration has stirred up a hornets nest among the religious community. His Health and Human Services Department, the primary agency responsible for the implementation of Obamacare, has mandated that religious hospitals and non-profit insurance companies must supply contraception, sterilization, and abortifacient drugs to the people for whom they provide health services. The religious community has come out in strong opposition to this, and is demanding cessation of this new regulation. This is an example of what's wrong with Obamacare, specifically, and what's wrong with government intervention in healthcare in general. It is one thing for the act of abortion and contraception to be legal, but it is quite another to force an individual or organization in moral opposition to subsidize such activity.

2/9/2012

Middle East Meltdown

The last year has been a trying one for the middle east. If you recall the Tunisian and Egyptian revolution started just over a year ago, and the middle east has been on fire ever since. In Libya, where US and NATO forces directly interevened, reports show that a former ambassador to France was recently tortured to death by Libyan militia. Secretary Clinton recently failed a UN resolution against Syria for reportedly killing hundreds if not thousands of protesters over the last several months. In Egypt, 44 aid workers inlcuding 19 Americans (among them the Secretary of Transporation Ray La Hood's son) for allegedly being involved in banned activities.

From telegraph.co.uk, alarabiya.net, and foxnews.com

2/5/2012

Afghan Pullout

Defense Secretary Leon Panetta has anounced plans to end combat operations in Afghanistan next year. Other reports indicate that the Obama adminstration has begun discussions to release captured Taliban prisoners.

From washingtonpost.com

2/1/2012

____________________________

The Chief

Kory M. Leavitt


____________________________

<! L I N K S F I R S T C O L U M N>
<! SECOND COLUMN BEGINS HERE>
Fighting Words

In an election where the incumbent is fighting long odds against dismal record it's tricky to get the lofty rhetoric right. Here's Mr. Obama's campaign advisor David Axelrod making the case for Mitt Romney.





From Jonah Goldberg at nationalreview.com

4/15/12

Rick Rolled

Former Pennsylvania Senator Rick Santorum suspended his campaign for president today. Mitt Romney remains the clear front-runner while Newt Gingrich unofficially concedes and Ron Paul keeps the dream alive.




From breitbart.com

4/10/12

Lynch Mob

Over the last several weeks the mainstream media and Demcocrat race operatives have conducted a public lynching of one George Zimmerman. Mr. Zimmerman is a 28-year old man from Florida. He has become infamous for shooting a young black teenager while on voluntary guard duty in his commmunity. The teenager died from the wounds, and heretofore Mr. Zimmerman has not been arrested. The circumstances of the shooting are murky, and Mr. Zimmerman contends he was acting in self-defense. Meanwhile, the aforementioned mainstream media and Demcocrat race operatives have publicly lynched Mr. Zimmerman. The story has been perpetuated for the sake of once again of casting Republicans and conservatives as racists and America as racially unjust. Chief race salesman and MSNBC host Al Sharpton is calling for further unrest.




From orlandosentinel.com and angrywhitedude.com

3/31/2012

Romney Rolls; Obama Burns

Mitt Romney won the republican primary in Illinois last night. He won with 47% of the vote. The runner-up was Rick Santorum at thirty-five percent. Romney is about halfway to the nomination in terms of delegates, and is leading by 1,311,582 popular votes thus far. In related news, Utah artist Jim McNaughton has released his latest controversial work.




From realclearpolitics.com and washington.cbslocal.com

3/21/2012

Obama Lies

The non-partisan Congressional Budget Office recently announced their new cost estimate for the now infamous healthcare/insurance reform bill known as Obamacare. It turns out that this ominous and abominable legislation will cost nearly double the initial estimate used to sell and pass the legislation by unscrupulously dubious means. The new price tag is $1,760,000,000,000.00 over 10 years. In 2012 it is existentially important for the country to fire Barack Obama and elect someone that will achieve full repeal of Obamacare.




From washingtonexaminer.com

3/14/2012

Three-Way Tuesday

The super-hyped Super Tuesday primaries were a mixed bag for the Republican contenders. Mitt Romney barely beat Rick Santorum in the important swing state of Ohio. Mitt also won Alaska, Massachusetts, Vermont, Idaho, and Virginia. Rick picked up wins in Oklahoma, Tennessee, and North Dakota. Newt won his home state of Georgia. Ron Paul is now 0 for 23. The best news of the day is that uber-progressive Ohio Congressman Dennis Kucinich lost his primary as result of recent redistricting.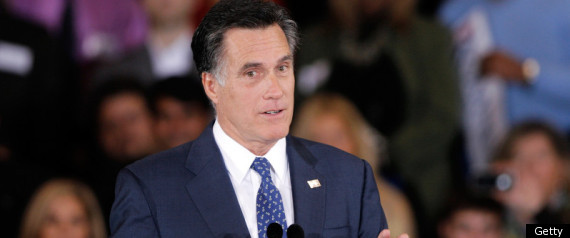 From washingtonpost.com and huffingtonpost.com

3/7/2012

Dirty District

According to adultery service website Ashley Madison the Washington, DC is the most adulterous place in the country. Among the 13 million users there are over 38,000 registered in the nations capital. People who seek power over others, such as politicians and lobbyists, by nature are uncouth. That's why governmment should always remain small and focused so as to limit the corrupt power-seekers self-dealing ways.




From wtop.com and politico.com

2/20/2012

Pipeline Blues

Gas prices in the US are set to hit record highs this summer. The speculators are expecting costs of more than $5 per gallon. Prices in Los Angeles are already $4.93. The decision to reject the Keystone XL Pipeline - a domestic infrastructure project to bring Canadian oil to Texas for refinement thereby increasing supply from a geographically and culturally aligned ally - looks to be a tremendous failure on the part of Barack Obama, and a big win for the regressive evironmentalist lobby to whom he is beholden. Alas, we all get to pay the bill.





From losangeles.cbslocal.com and hotair.com

2/20/2012



____________________________

The Archives



<! L I N K S S E C O N D C O L U M N>
<! THIRD COLUMN>
It's On

Former Massachussetts Government Mitt Romney swept today's primary states including New York, Connecticut, Rhode Island, Delaware, and Pennsylvania. In New Hampshire he delivered a victory and pseudo-acceptance speech entitled "A Better America Begins Tonight".

From boston.com

4/24/2012
____________________________







____________________________

Stocks Slide

The US stock market had it's worst day of the year today. The overall market was climbing uninterrupted for several months with the Dow Jones Industrial Average recently surpassing 13,000. The market drop came after a disappointing March labor report and continued uncertainty in Europe.

From businessweek.com

4/10/2012

Weak Arguments

The attorney's fighting to defend Obamcare from a Supreme Court smackdown put on a poor performance this week. The hearing was widely assessed to be against upholding the consititutionality of the individual mandate. Furthermore, the majority of justice's appeared to recognize that the individual mandate was inseverable from the entirety of the legislation. This means that if they strike down the mandate that they also strike down the entire Patient Protection and Affordale Care Act. The hearing is complete and now begins the process of judicial deliberations. The ultimate decision will be known in June.

From ap.org

3/29/2012



Syria Sizzles

The situation in Syria appears to get more tense by the day. Reports indicate that Russian anti-terror troops have entered to the country in support of the Assad regime.

From abcnews.com

3/20/2012

Delegate Race

Mitt Romney took the most delegates in yesterday's Republican primary contests in Alabama, Mississippi, Hawaii, and American Samoa. Santorum was a close second with popular vote wins in Alabama and Mississippi. Gingrich came in a close third, and Paul got one. Romney is close to an mathematically insurmountable lead with 498. His closest challenger Santorum is a distant second place with 239.

From cnn.com and suntimes.com

3/14/2012

Big Breitbart

Conservative commentator, cultural warrior, media mogul, and radical right Alinskyite Andrew Breitbart passed away suddenly today. He was 43 years old. He leaves behind a wife and four children, and a legacy for a new pro-active campaign to destroy the institutional left.

From theatlanticwire.com

3/1/2012

Big Government

President Obama released his 2012 budget today. It calls for spending of $3,800,000,000,000.00 or about $12,000.00 per capita. This is not an official budget, as all spending must originate in the House of Representatives; but instead represent Obama's reckless disregard for fiscal solvency.

From ap.org

2/13/2012

Santorum Surge

Former Pennsylvania Senator Rick Santorum swept the caucuses and primary this past Tuesday. He won in Colorado, Minnesota, and Missouri. Romney was second in 2 of 3 of the contests, while Ron Paul won second in Minnesota. It appears the race will remain interesting for quite some time. It also appears that the electorate is dissatisfied with the entire lot of Republican candidates.

2/9/2012

Groundhog Day

Mitt Romney led the Republican field in the Nevada caucuses by a wide margin yesterday. He took 48% of the vote with Newt at 23%, Ron at 19%, and Rick at 11%. Romney also dominates the field in total delegate count with 97 while Newt is a distant second at 30.

From cbsnews.com and wsj.com

2/5/2012

Florida Goes Mitt

Republican presidential candidate Mitt Romney won the Florida primary by a wide margin yesterday. He took 46% followed by Newt Gingrich with 31%, Rick Santorum with 13%, and Ron Paul with only 7% of the vote.

From huffingtonpost.com

2/1/2012

____________________________



____________________________

About Us

We are for individual liberty and personal responsibility; free markets and free choice; limited government and liberated people; equal justice and equal opportunity; a strong America, and an informed electorate.

<! L I N K S A N D S E A R C H E S 3 R D C O L U M N>